Total Network Inventory 4 Professional provides powerful tools for software inventory and license compliance audit. Introducing the Software Asset Management module.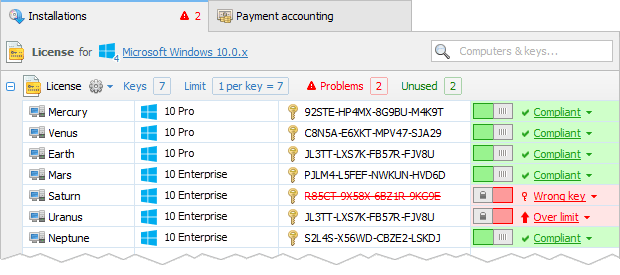 Software Asset Management Tool
All software from your Windows and Mac OS devices is gathered in a single place with comprehensive search and filtering capabilities. Browse, organize, and discover your software and installations, star important items, assign tags, add comments, and much more.
License inventory management
Store data on all the software licenses you own along with their parameters, license keys, expiration dates, prices, and all the accompanying documents, such as invoices and EULAs.
Live licensing status
Make sense of all the critical data on software distribution and licensing in your network. See what software is currently licensed or not. Get exhaustive info about licensing problems.
Reporting
Build fast and accurate reports on any aspect of your software and license inventory, such as a list of installations, a licensing summary, or a detailed description of all the licensing problems. Copy, export, or print your reports in a wide array of formats.
And more…
Track the software presence on specific devices, merge different versions of the same software, use regular expressions to improve the search results, or sort software by distribution model. Discover the purpose of an application by jumping to Google search or straight to the developer's website.
One place to view them all
TNI, like any self-respecting IT asset management software, processes the software found both on Windows and Mac OS X devices. The database of all your software is presented in the most convenient way possible. Search applications by title and version with instant search. Apply filters to see all the software from a specific publisher, all the software installed on selected devices, etc. Combine search and filters in any way you need.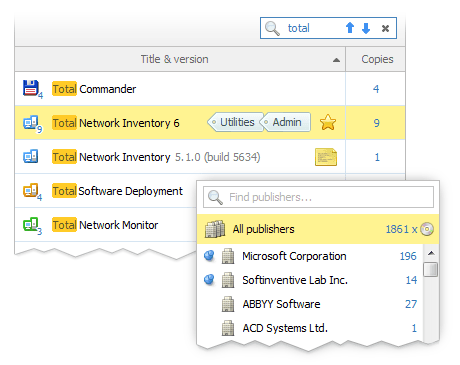 Distribution overview
Select one or several software items and immediately see all their installations.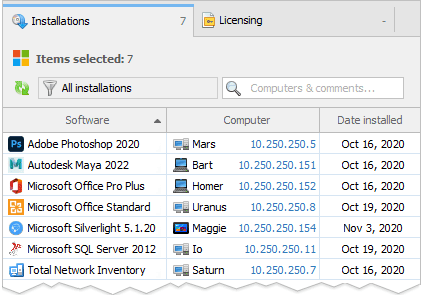 Software Type Indication
Define the distribution model for the programs in the list. Color indication makes it easy to distinguish commercial software from freeware.
A license is not just a number
Many SAM systems represent a license as a "number of activations". We know there is more to a license than that.
After purchasing any software license, add it to your SAM storage. Attach the license to the appropriate software. Specify its price, purchase date, and expiration date.

Set up the custom licensing model for each license in one of many available ways. Does this license provide a license key? Perhaps several keys? How many activations does each key allow for?

Add further important information, including documents, images, or any other files.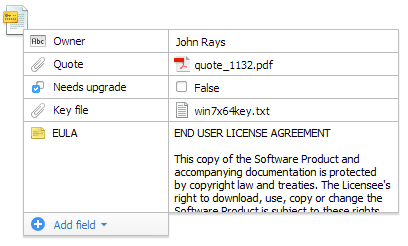 Create as many as you need and manage software licenses effectively.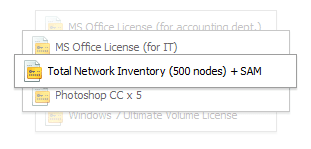 After the license is created and set up, you'll automatically see your licensing status.
See what all that data really means
TNI 4 automatically calculates the license compliance status based on the thorough data on software distribution in your network along with information about all the licenses you possess and their properties.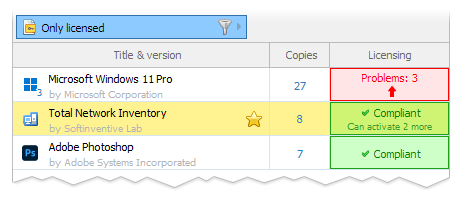 You can see the licensing status per software item or per license. Distinct color-coding will make any problem stand out at a glance. Simply click the status message in order to drill into the detailed explanation of what is currently wrong.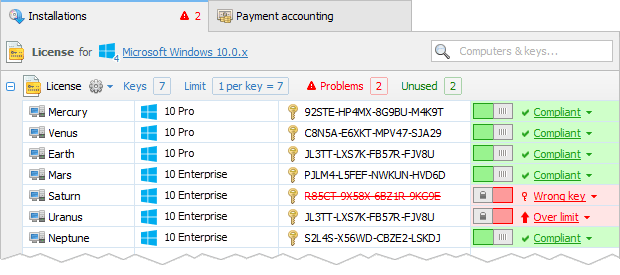 Scanner will detect license keys for some software. All installations with a license key but no appropriate license will appear in the licensing inbox.

Once calculated, the status is kept up to date and reflects the changes to your storage.
Tracking software installations
As the network administrator, you expect some software to be installed on certain devices, but not on others. With Software tracking, you can mark a software program as Must-have or Forbidden for explicit sets of computers.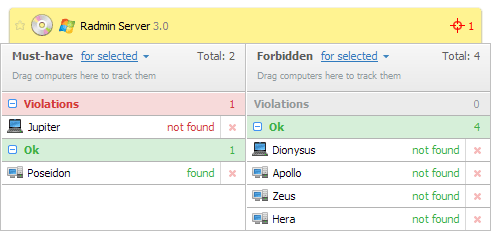 Merging different versions
Most of the time, the exact minor version of a software program is not that important. With TNI you can combine all the different versions in one row, making your life much easier. You can still see minor versions in the list of installations.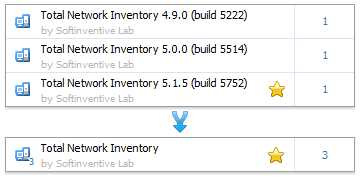 You can unmerge them at any time.
Regular expressions
Perform tricky searches with regular expressions and save them for later use.