Blog
Hello, friends! Do you remember our
pre-summer post
about the new SAM features? Well, that was just the first stage. Get ready to see the final version of the
Software accounting
and
Licenses
tabs! We admit that the interface of Software accounting used to scare away rather than amaze with its functionality. When you first opened the tab, you experienced something similar to the experience of an airplane passenger who was put in the pilot's seat and asked to sort out the controls. Now everything looks completely different.
All the data in a single report
One long-requested feature was the ability to output information
from Software accounting and Licenses into
ordinary table reports
. Take a look at how it works: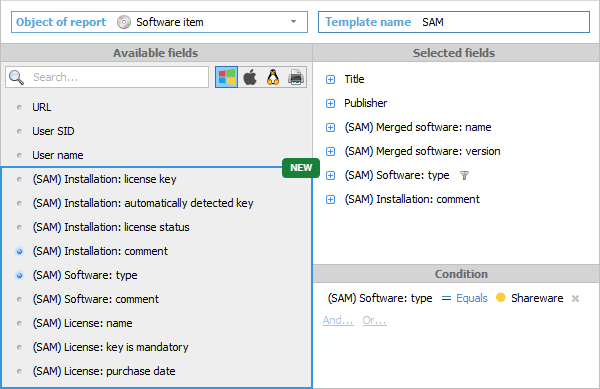 Now all this information is available in the familiar
Report constructor
.
Even more space
The
details panel
used to be fixed in place under the list of software or licenses, which is not always convenient when using widescreen monitors. Now you can reorient it
vertically
and see a lot more: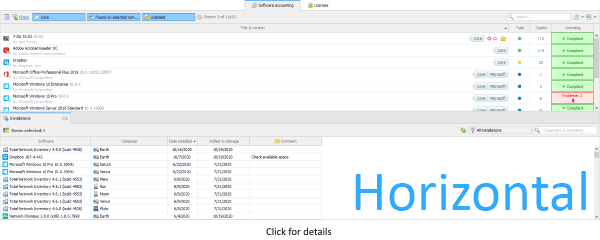 Licenses: new features
New design of the
Create/Edit license
window: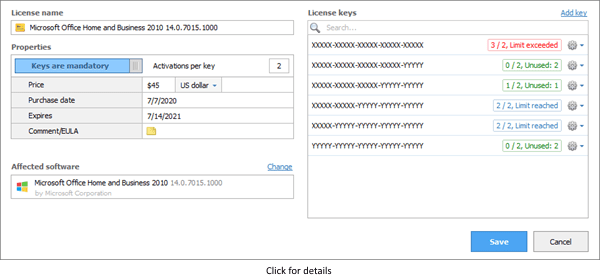 Multiple selection
for licenses: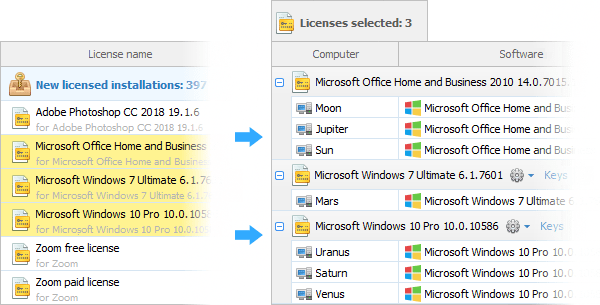 As you can see, Software accounting and license management have become much more user-friendly and easy to use.



If the new look strikes your fancy, download TNI 4.8.0
right here
right now. It looks like we'll soon run out of single-digit version numbers for TNI 4 updates. Nothing to worry about. We'll come up with something special in order to jump up to the fifth version

See you soon!
Hey, Hi, and Hello to all who reads our blog! Without further ado, let's cover the features we've prepared for you this time.
Collecting of information about the installed Microsoft Store apps
We noticed that the popularity of
MS Store apps
has been growing every month. So we've taught TNI to collect this information and display all the apps in a separate category:

Detecting TPM Chips and BitLocker Drive Encryption Status
The
TPM Chips
and
BitLocker Drive Encryption Status
can no longer hide from our scanner. You will find the key information about the chip under the
"System"
category in reports. And for each local disk, you can now see its encryption status.
Timestamp of the last successful ping
It's now become much easier to search for outdated assets. No more is there a need to frequently scan your storage to find out which assets have been offline for a long time. There's a new field that will show you the exact
time when the ping has last reached the asset in question
:

A few network map upgrades
The
Network map
update is focused on the connections between objects, saving you time and providing new options. From now on, when you cut or copy and paste assets on the map, the links connecting the selected assets will follow, dispensing with the need to redraw them every time. Secondly, we've made it possible for you to
customize the type of each link
, instead of setting one map-wide: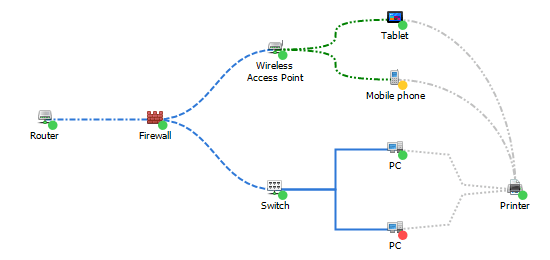 Most of this update was made possible by your feedback and requests. We are sincerely happy when our products meet the needs and high expectations of our beloved users. See you later!
Friends, the middle of July is far behind us, and that means the final Friday of the month is coming soon. And this means a special day for admins all around the world: our own SYSMAS!
This is the day when all the administrators usually hiding behind the scenes finally get to have their holiday and receive thanks for their work.
We sincerely congratulate you all on this wonderful day! You are the true heroes quietly keeping the peace and order in corporate networks.
Our team understands very well how tough it is to ensure that networks and devices don't go down for a single minute and the servers continue efficiently serving billions of Internet users. That's why we work hard to develop and improve the software that saves your time and makes long days at the office much more comfortable.
So on July 20 and during the next two weeks, you'll be able to purchase every one of our products at a reduced price:
For TNI and TSD, the discount is applied automatically when you order from our site. For Network Olympus, use the following coupon code: SYSDAY2020
And what is a holiday without gifts?! Starting July 31 and during the next 7 days, we'll be handing out Total Network Inventory 4 Professional licenses for 25 nodes to anyone interested. To receive your license, send us an email!
Free TNI 4 Pro – 25 nodes license Until August 7