TNI 5.6: Hardware end-of-life charts
Hello everyone!
Today Total Network Inventory has been updated to version 5.6.0 with several new features and major improvements.
Processor and RAM obsolescence charts
Two new summary charts help you quickly assess your legacy processor fleet, your PC's RAM, and identify devices in need of an upgrade.

TNI is now able to collect additional information on processors:
Platform
Release year
Windows 11 support
This will help you get even more accurate reports on your PCs readiness to upgrade to Windows 11.
Faster import of new device snapshots
Let's look under the hood: in the new version, updating information about devices when they are imported into the Storage after the next scan has been significantly accelerated. Up to 10 times in some cases! This is very relevant for customers with a large number of devices on the network, and some beta testers have been very positive about this optimization.
TNI x64 Beta
Now for the real surprise! We have prepared a 64-bit version of Total Network Inventory, which will soon replace the 32-bit application. In general, the improvements will be noticed by users of large networks and storages, as well as those who build large reports on their entire fleet of equipment and reach the memory usage limits of 32-bit applications.
The 64-bit version of TNI and its storage are fully compatible with the 32-bit version, identical in basic functionality, and both can be installed in parallel.
If you would like to test the TNI x64 Beta on your network, please download the beta version from this link.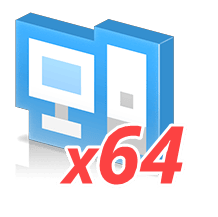 The full list of changes in the new version is, as always, available in the version history. Download the 5.6.0 update from the link or update directly from the program. And don't forget to keep your license up to date to get the latest versions of Total Network Inventory!
Stay tuned and see you soon!