TNI 2.0.5 (1280): Licensing update
Donald here. Another
TNI 2 update
is out. This time we've got some changes to our licensing scheme as well as additions and improvements to the software itself.
New

New licenses (750, 1000, 1500, 2000 nodes). All licenses can now be used worldwide and for MSPs. Nationwide and Worldwide licenses merged into one: Unlimited license.

New

Retrieving Libraries/Internet Plug-Ins for MacOS X.

New

New custom device types:  Phone and  Fax.

New

Free and Load fields for System memory are back.

Improved

XLSX export: minimized memory usage, cells are now typed (numbers, dates, etc), table is formatted (border, header, autofilter).

Improved

Pinging and rescanning of domain member computers with dynamic IP addresses is now done by FQDN instead of short network name (fixed multiple domains issues).

Improved

Mobile processors detection updated.

Improved

Computer description is updated unless it was changed by user.

Fixed

Errors with zero IP addresses for offline assets.

Also…

Some minor fixes and improvements
New TNI licensing policy
We used to have a somewhat complex licensing scheme where licenses had geographical and usage restrictions. Now everything is as simple as it can be. First, you have
Limited licenses
. The limitation concerns the number of nodes you can inventory (starting at the minimum of 25 nodes and going up to 2000 nodes). This does not include non-scanned and manually created assets: you can have as many of them as you need. And then, there's an
Unlimited license
. It's virtually the same, but (obviously enough) the number of allowed nodes is unlimited. You can use any license to scan computers anywhere in the world. Besides, all licenses can now be used by MSP/ITSP (Managed Service Providers / IT Service Providers) to inventory computers of their clients. The only restriction is that the licenses can be used only by the person or the staff of the organisation that they are registered to. Again, all licenses are now 
worldwide
and
can be used by MSPs
. We hope this new licensing policy proves to be more simple and convenient for our dear customers. Visit 
TNI 2 purchase page
 to learn about pricing.
Scanning MacOS X libraries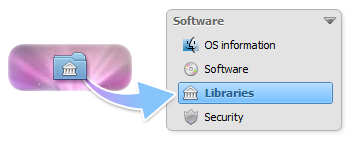 If you have any MacOS X assets in your storage, go ahead and rescan them after installing this update. You'll discover a brand new category, the
Libraries
. At the moment we only scan
Internet Plugins
group of libraries, as these turned out to be the most useful and demanded information. If you happen to need another library group scanned, don't hesitate to
tell us about it
. Our development process is driven by the feedback we get from you!
Improved export to Excel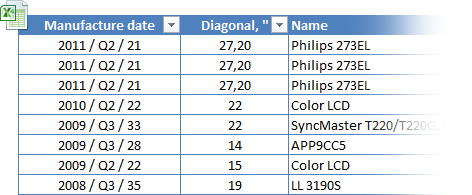 From now on after exporting a table report to Excel document you get a nicely formatted table with properly typed cells. This gives you the full power of Excel to play with. Just in case you didn't know: inside Excel, click on those gray arrows in table header to get access to some advanced sorting, filtering and searching options. Further, you may use conditional formatting and built-in functions of Excel to get the most vivid reports and summaries. Let your tools cooperate!



And that was TNI 2.0.5 (1280) for you. Hope you like it!
Donald Grizzly out.