TNI 5.4: scanning computers with resident agents
Hello dear friends!
Today we have prepared an update that is especially necessary for those who use Total Network Inventory frequently and with many devices. Regular scanning of computers using pre-installed resident agents has now become much easier, more convenient and efficient.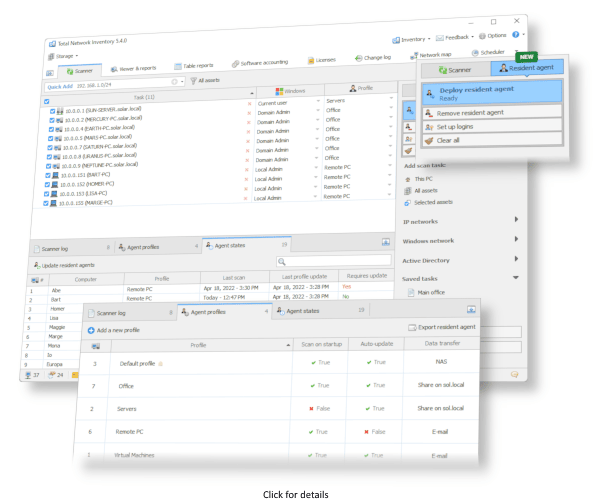 Advantages of scanning with resident agents
Scanning offline. The resident agent scans a computer on a schedule, regardless of whether it is connected to the network or not.
Reduced network load. All scanning operations take place locally, and only scan results are transmitted as small files.
Reduced load on the main TNI module. Less memory consumption, less delays in other operations (reporting, etc.). A significant increase in the overall scanning speed of large networks due to bypassing the limit on the number of threads of simultaneous scans of the main TNI module.
Flexibility in specifying personal schedules and scan settings for specific nodes and groups.
An information panel about the status of deployed resident agents and the relevance of their profile settings. You can quickly create update tasks only for those nodes whose profiles need to be updated.
We also added a new Network Tree assistant "Resident Agent Status".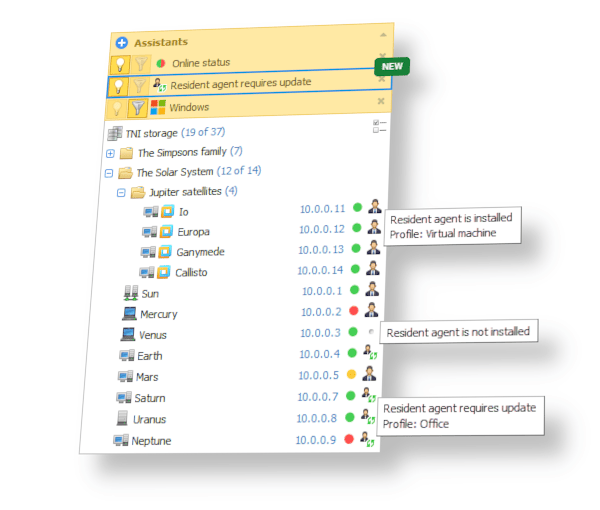 Other fixes and improvements
And as always, full list of improvements and fixes is available in the version history on our website.
Stay tuned!