TNI 5.3: Extended license key collection
First news of the new year!
Today we have a big update of the Software Accounting and Licenses module in Total Network Inventory. Now, TNI automatically collects software license keys from Adobe, Corel and Autodesk on Windows and macOS!

All local keys for Photoshop, Acrobat, CorelDRAW, AutoCAD and other software from these developers, from all PCs on your network are now collected in one place.
But there's more: automatic binding of the collected keys to the appropriate software and licenses in the database, manual binding of the keys to the specific software, changing the status of licenses based on new keys found on the fly, and much more. It's really convenient!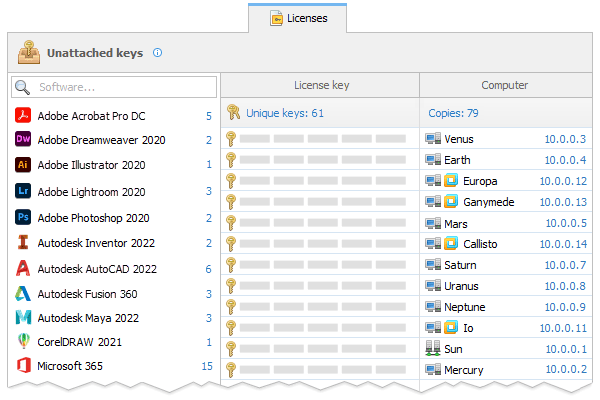 We also added the Payment frequency field in the Licenses, native application icons in the License view mode are now displayed, you can now hide unattached license keys, and other improvements and changes in the Software accounting.
Collecting RAID arrays and Battery Information
And the hardware was not left without attention. Now, TNI collects information about all types of RAID arrays, laptop batteries and connected UPS. There is even more important and useful information for admins in your favourite TNI!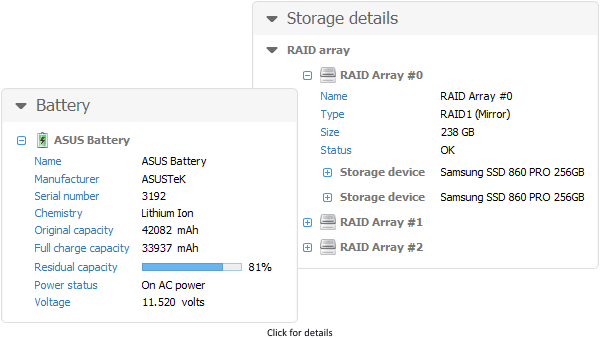 Of course, there were other, less ambitious, but necessary improvements and fixes. The full list is as always there, available on our website.
Download the new version, renew your license if necessary, and see you in the next posts!