TNI 4.8.0: SAM is scary no more!
Hello, friends!
Do you remember our pre-summer post about the new SAM features? Well, that was just the first stage. Get ready to see the final version of the Software accounting and Licenses tabs!
We admit that the interface of Software accounting used to scare away rather than amaze with its functionality. When you first opened the tab, you experienced something similar to the experience of an airplane passenger who was put in the pilot's seat and asked to sort out the controls. Now everything looks completely different.
All the data in a single report
One long-requested feature was the ability to output information from Software accounting and Licenses into ordinary table reports. Take a look at how it works: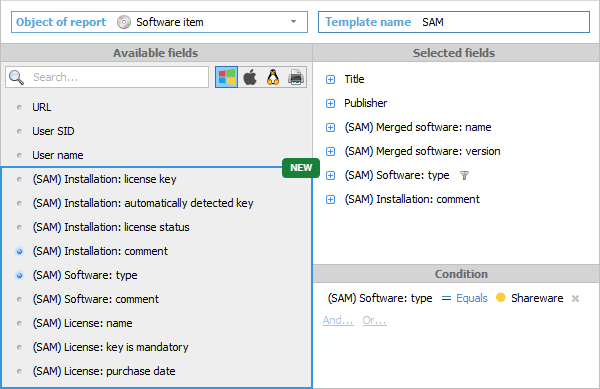 Now all this information is available in the familiar Report constructor.
Even more space
The details panel used to be fixed in place under the list of software or licenses, which is not always convenient when using widescreen monitors. Now you can reorient it vertically and see a lot more: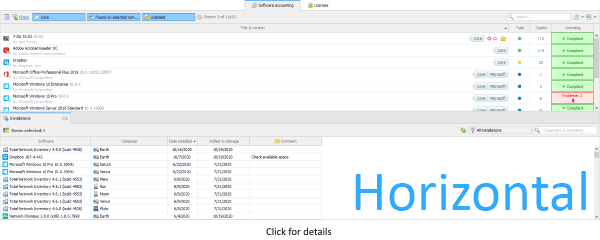 Licenses: new features
New design of the Create/Edit license window: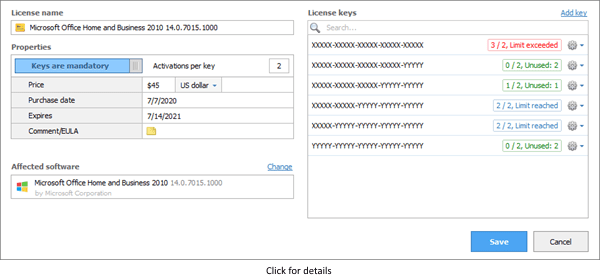 Multiple selection for licenses: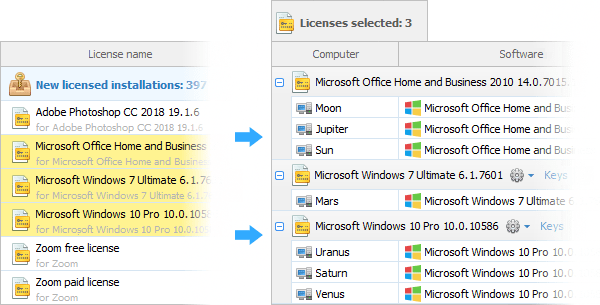 As you can see, Software accounting and license management have become much more user-friendly and easy to use.

If the new look strikes your fancy, download TNI 4.8.0 right here right now.
It looks like we'll soon run out of single-digit version numbers for TNI 4 updates. Nothing to worry about. We'll come up with something special in order to jump up to the fifth version

See you soon!