Blog
Part 2: "Filters".
And we are continuing our series of tutorials. As we promised, today we're going to describe the most popular filters and advise how to apply them best. All filters are located right under the "Software" and "Licenses" tabs and have the following form: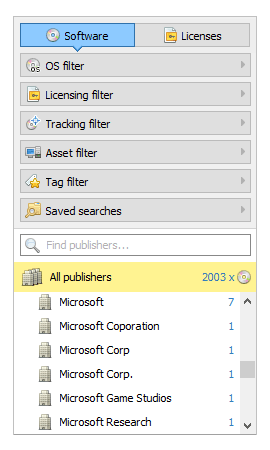 While filters are not enabled, the main list will display
all
of the software from
all
scanned workstations. Use
"Asset filter"
to display a list of software on specific workstations.
Select
a device, several devices (make sure that the "
Multiple selection
" box is checked) or a group in the
network tree
to…