Blog
We're delighted to announce that
Total Network Inventory 3
is available today. TNI 3 is a major update we've been working on for quite some time. It's packed with great stuff.
BIG FEATURE

Software Asset Management module.

BIG FEATURE

New hardware scanning technology: collected data is now far more detailed and more accurate.

+ lots of less noticeable improvements and bugfixes
Software Asset Manager (SAM)
You may have heard a word or two from us about this one.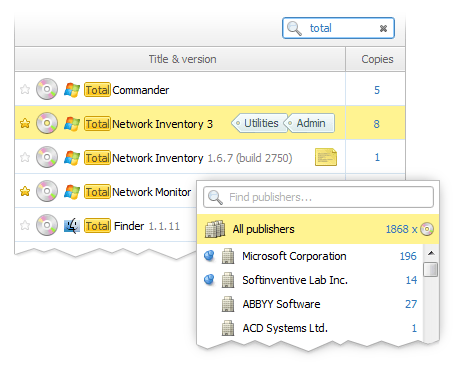 We've brought the
Software accounting
feature in TNI to the whole new level. You won't find anything like this in…