Blog
---
Some long awaited features are delivered by TNI 2.0.3 (1115).
New

Possibility to distinguish computers by name and domain instead of MAC address and serial number.


New

Group membership field for user accounts.

New

Microsoft Office name and key fields in table reports.

New

Computer models summary in group summary view.

New

Serial number in Windows PC general information view.

New

Great Britain locale.

Improved

Revamped the "User accounts" standard table report.

Improved

Regular expressions in software accounting are now case-insensitive by default.

Improved

Boosted the time of Linux scanning.

Fixed

Copying and exporting the software copies and licenses with active filters.

Fixed

Scanner sometimes freezed under Windows XP.

Fixed

Network adapters and printers processing.

Fixed

Processing of user accounts under Windows 2000.
Distinguish assets by name

There is now an option to distinguish assets by their network name and domain rather than by hardware (which is the default behavior of TNI 2). We'd like to point out and explain this particular feature, as it's quite important and should be used properly.
Whenever a new snapshot appears in TNI 2 storage (either as a result of scanning or when an asset file is placed manually into the storage folder), the program first tries to merge duplicates so that a single asset is represented by a single data file. But in order to do that TNI has to know when two assets should be considered identical.
The most common way to tell is to compare MAC-addresses, UUIDs and serial numbers of two shapshots. If these parameters match, it's safe to say that we're looking at two snapshots of the same hardware unit and merge them.
In some networks hardware is considered a secondary matter, and computers are distinguished by their domain names. This means that one may change a computer's motherboard, CPU and chassis and re-install OS, but leave domain name unchanged, and the whole workstation will be considered the same.
If that is the case with your network, you should go to Options / Scanner and change the setting to Distinguish assets by name and domain. Otherwise it would be smart to leave everything as is.



If you visit TNI product page of our site, you'll find something new and shiny there. That's TNI 2 demo video! Check it out:
That's it for now. Don't forget, the "coming soon" features are coming soon, so be sure to check for updates now and then. Cheers!
---
Greetings, gentlemen! Donald Grizzly at the keyboard, hereby presenting you the new site and blog of Softinventive Lab! This blog, by the way, is totally worth subscribing to. It's our new dev-log, pro-tips collection and the company herald. Why not subscribe?
You've probably noticed the new design of the site. Ah, pretty sea-green gradients. It makes you feel underwater, I guess… whatever. We've been making this from scratch, you know. We had some casualties here and there, but all in all we're through, and we're happy with it.
But wait, here comes the point.
We're extremely proud to present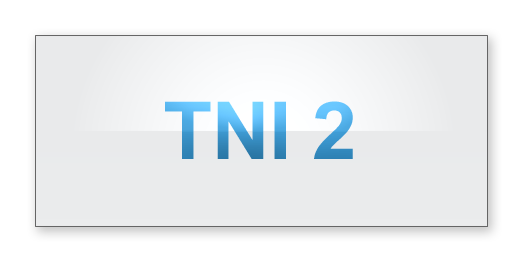 In case you don't know, TNI stands for Total Network Inventory, and that's exactly what the software does. The v.2 is brand new and shiny, rebuilt brick by brick from ground up. The only thing that's left unchanged since v.1.6 is: it still doesn't play lossless MP3. Everything else has changed. I mean it.
Let me clarify that a little. TNI 2 includes, but is not limited to:
New slick user interface. The clear concept of having a separate screen for each task will make your life with TNI 2 much easier.
New scanner. "New" as in "new from core to surface". It now scans Mac OS X and Linux assets (FreeBSD coming soon, too). And it understands you at a glance: if you want something scanned, it will be scanned in no time. Just like that.
The network tree. It has never been so informative and vivid. It now acts as an ultimate dashboard that you can fine-tune to your heart's desire. Display an OS icon next to every node, filter out all offline devices, use domain names, user names, asset tags or whatever you like for node titles, and I can go on forever.
New storage format. It's 40 (forty) times smaller now. About 35 KB per asset. You can imagine traffic saves while scanning and gain of speed in report building. And we also have snapshots now.
Table reports are pure pleasure to set up: every last piece of data that is known about an asset can become part of a table report.
Instant search in network tree, screen reports, table reports, print previews, software accounting… speaking of which.
Software accounting. It's a story of its own.
But as the song goes, words are meaningless and forgettable. Experience it!
Did you subscribe already? Oh, you did. Great, thanks. Phew. We can move on to the next post now. It's the very first feature highlight of ours. I'm so nervous…
---
Softinventive products:
Categories