Blog
---
Our clients use Software accounting tab in TNI 2 a lot.
In fact, it's safe to call our current software asset managing tool unique. Users love how it lists all software in your network in one place, and how you can expand any item to see all the installations and license keys at a glance. You can also manually add license keys to specific copies, monitor their compliance, etc. Surprisingly, these features combined are hard to find in other inventory tools.
Still, when we designed the current version of Software accounting for TNI 2 we saw it as a secondary function, a pleasant bonus feature for those who would find it useful. Well, it turned out, almost everyone does. We started receiving feedback about Software accounting since day one with questions and feature requests.
And we hear you. The first thing we did before reinventing the SAM tool was destroying the old one. Then we went to the whiteboard and started brainstorming this thing for real.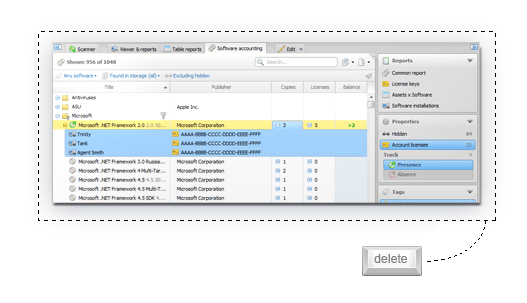 The upcoming update is unique and massive. It's big enough to shift the major version of the product. Frankly, it could be a product of its own.
Just to give you the idea of its scale, here's a picture worth examining: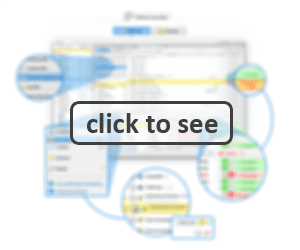 So, now you know. Stay tuned for beta-testing and further news, and have a nice weekend!
---
---
---
Softinventive products:
Categories