---
Network monitoring programs are indispensable helpers for every system administrator. They allow for quick response to abnormal activity within the local network, as well as to be aware of all network processes and, thus, to automate part of the admin's everyday activities: primarily those related to ensuring network security. Let's see which programs for monitoring the local network are the most relevant in 2019.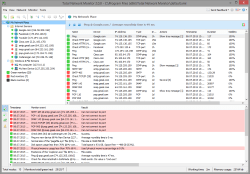 Opening this list is our own development, TNM 2, an extremely affordable and effective software solution for network monitoring of servers, displaying the perfect balance between convenience (GUI is not available for most free solutions) and extensive functionality. One of the main programmable components of Total Network Monitor 2 are monitors, which perform checks with required frequency. The list of available checks is astounding. They allow you to track almost any parameter, ranging from availability of servers on the network to checking service states.
It has to be noted that these sensor objects can by themselves eliminate the initial consequences of issues (that is, it all happens without the direct involvement of the system administrator). For example, particular services or user devices can be restarted, antivirus activated, new events added to the event log... Long story short, everything that the system administrator used to do manually.
As for reports, they contain all the information associated with each check carried out by the selected monitor. 1 copy of this application costs only $190.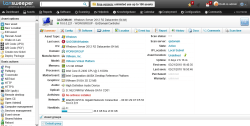 Lansweeper Network Inventory solution, fully integrated with Windows-based hardware, is essentially a "network scanner". Remarkably, it's not necessary for the system administrator to be in the office in order to implement all the network configuration processes, as this can be done remotely. He (or she) won't even need to install any agents on office equipment: the program automatically identifies all devices that are within the same network.
A useful feature of this application is the ability to schedule tasks in the event log: from regular software updates to scanning the network for viruses, worms and other malicious software. However, the free version of LNI provides very limited capabilities, and paid licenses are pretty expensive.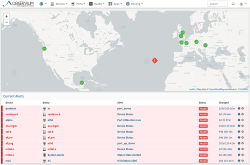 Observium is an application that operates using the SNMP protocol and allows not only to examine the state of a network of any scale in real time, but also to analyze its performance. This solution integrates with hardware from Cisco, Windows, Linux, HP, Juniper, Dell, FreeBSD, Brocade, Netscaler, NetApp, and other vendors. Thanks to its well-designed user interface, this software provides sysadmins with a ton of configuration options, from IP ranges for auto-discovery to SNMP protocol settings needed to start collecting network information.
You can also obtain information about the technical specifications of all equipment currently connected to the network. All the reports that are generated by analyzing the event log can be presented in the form of diagrams and graphs, clearly demonstrating the vulnerable aspects of the network. You can use either a demo version (which, based on our experience, has an insufficient set of features), or a full license (by paying £200 for each year).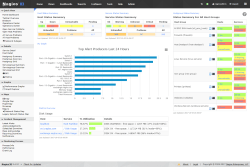 Nagios is an advanced monitoring solution managed through a web interface. It's not easy to learn, but thanks to its rather large Internet community and well-developed documentation, it can be mastered in a few weeks.
With the help of Nagios, system administrators can remotely adjust the amount of load on user devices or higher level network equipment (switches, routers, servers), and also monitor the load on memory reserves in databases, monitor physical parameters of network equipment components (e.g. motherboard temperature, after all a burned motherboard is one of the most common failures), etc.
As for the detection of network anomalies, Nagios automatically sends alerts to the address set by the sysadmin, be it an e-mail address or a mobile phone number. Free demo version is available for 60 days.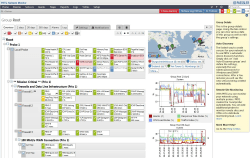 This PRTG software component, compatible with Windows devices, is designed for network monitoring. It's not free (unless you count its 30-day trial period). This software can be used not only to scan devices that are currently connected to the local network, but also serve as an excellent assistant in detecting network attacks.
PRTG's most useful network services include packet inspection, analyzing and storing statistical data into the database, viewing the network map in real time (you can also get historical information about network behavior), collecting technical parameters about devices connected to the network, as well as analyzing the degree of load on network equipment. For the record, it's very convenient to use: first of all, thanks to an intuitive user interface, which can be opened using any browser. If necessary, the system administrator can also access the application remotely via a web server.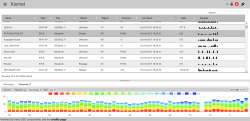 Kismet is a useful open-source application for sysadmins that allows you to comprehensively analyze network traffic, detect its anomalies and prevent failures. It can be used on systems based on *NIX/Windows/Cygwin/macOS. Kismet is often used specifically for analyzing wireless local area networks based on the 802.11 b standard (even including networks with a hidden SSID).
You can use it to easily find incorrectly configured and even illegally operating access points, which are used by attackers to intercept traffic, and other hidden devices that can be potentially "harmful" for your network. For these purposes, a lot of time and effort was put into the ability to detect various types of network attacks, both at the network level and at the communication channel level. As soon as one or several attacks are detected, the system administrator will receive an alarm signal and begin to take measures to eliminate the threat.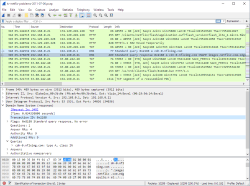 WireShark, a free open-source traffic analyzer, provides its users with truly advanced functionality and is rightly recognized as a model solution in the field of network diagnostics. It perfectly integrates with *NIX-, Windows- and macOS-based systems.
Instead of web interfaces and CLI that are not well understood by novices because you need to enter requests in a special programming language, this solution uses the GUI (although if you need to upgrade the standard set of WireShark capabilities, then you can easily configure them in Lua).
By deploying and configuring it once on your server, you will receive a centralized tool for monitoring the smallest changes in network performance and network protocols. This way, you will be able to detect and identify network problems in the early stages.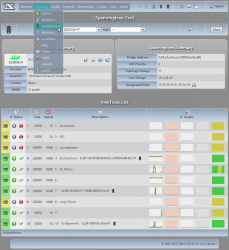 NeDi is a completely free piece of software that can scan the network by MAC addresses (also among the valid search criteria are IP addresses and DNS) and create its own database. This software product uses the web to interface with the user.
Thus, you can perform online monitoring of all physical devices and their location within your local network (in fact, you'll be able to obtain information about any network node: its firmware, configuration, etc.).
Some professionals use NeDi to find devices that are used illegally (e.g. are stolen). This software uses CDP/LLDP protocols to connect to switches or routers. So this tool is very useful, albeit not as easy to learn as you may imagine.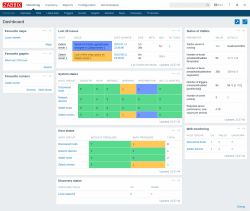 Zabbix monitoring system is a universal open source network monitoring solution that can be configured for any network model. Generally, it's intended for systems that have multi-server architecture (in particular, Zabbix integrates with Linux/FreeBSD/Windows servers).
This application allows you to simultaneously manage hundreds of network nodes, which makes it an extremely effective tool for organizing the work of system administrators in large enterprises. To deploy Zabbix on your local network, you will need to either run software agents (daemons) or use the SNMP protocol (or another protocol for secure remote access). As for its management, you'll have to familiarize yourself with the web interface for PHP.
In addition, this software provides a complete set of tools for monitoring the status of network hardware. It's worth mentioning that in order to fully experience all the advantages of this solution, your system administrator will need to have at least basic knowledge of Perl or Python (or any other languages that can be used in conjunction with Zabbix).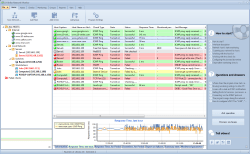 10-Strike Network Monitor is a web-based software solution that fully automates all aspects of network security. System administrators can use it to prevent the spread of malicious software on a local network, as well as determine the cause of any possible technical malfunctions related to cable breaks or failure of individual units of network infrastructure.
This software will also continually monitor temperature, voltage, disk space, and other parameters via SNMP and WMI. There's a few shortcomings such as rather heavy CPU load (which the developers themselves are straightforward about) and a high price.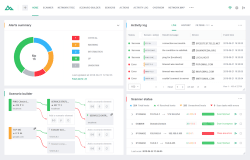 And another of our programs also closes our list. Unlike TNM, Network Olympus operates as a service and has a web-based interface, which makes for greater flexibility and convenience. The main feature here is the scenario builder, which allows to escape from configuring just primitive checks, that don't take certain circumstances of device operation into account. You can use it to organize monitoring schemes of virtually any complexity in order to accurately identify problems and malfunctions, as well as automate the process of eliminating them.
A scenario is a kind of a workflow based on a sensor, and from it you can construct logic chains, which will, depending on the success of a check, generate different notifications and actions aimed at addressing the problems. Each chain element can be edited at any time and will immediately apply to all devices assigned to the scenario. All network activity will be monitored in the activity log and special reports.
If you have a small network, then you won't even need to buy a license: the program will work in free mode.
How to choose your network monitoring program: conclusions
Choosing a definite winner and naming the best software for monitoring the local network is difficult. But we are of an opinion that our Network Olympus product has many advantages and a very low entry threshold, since it doesn't require any special training in order to start working with it. In addition, you won't find in it the typical disadvantages of open-source solutions, such as the lack of updates and poor compatibility (either with the OS or with hardware). And so, thanks to this solution, you'll be able to monitor all the events occurring within your local network and react to them in a timely manner.