Update: TNI 2.0.2 (1102) – FreeBSD support is here!
Good news, everyone!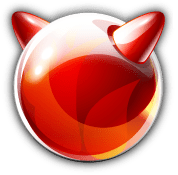 With the new update (which you are hereby encouraged to download and install) TNI is now capable of natively scanning FreeBSD-powered machines!
But that's not all. Check out the full changelist:
BIG FEATURE

FreeBSD support.

New

In table report constructor: define sorting and custom titles for each column; also, fix columns so they will stay on screen while you scroll your table horizontally.

New

Validity check for serial numbers and asset tags (cleaner asset fields in the table reports and additional info in the network tree).

New

Possibility to Reset serial numbers via Reset  properties menu (Edit/Properties). Recommended to run on the whole storage.

New

Sorting the network tree by node names and additional info in direct and reverse order (available in the  menu).

New

Monitor serial number field for display in the network tree.

New

Support for encrypted partitions for Mac OS X.

New

Table reports: asset field "Domain role".

Improved

Network scan reliability under Windows XP and Vista.

Improved

Row number field is no longer mandatory in table reports.

Fixed

Some bugs in Linux and Mac OS X agents.

Fixed

Updating the alerts for software groups statuses.

Fixed

Expanding/collapsing deeply nested groups in the network tree.

Fixed

Some HDD s/n retrieving.

Also…

A lot of minor fixes and improvements.
New features in table reports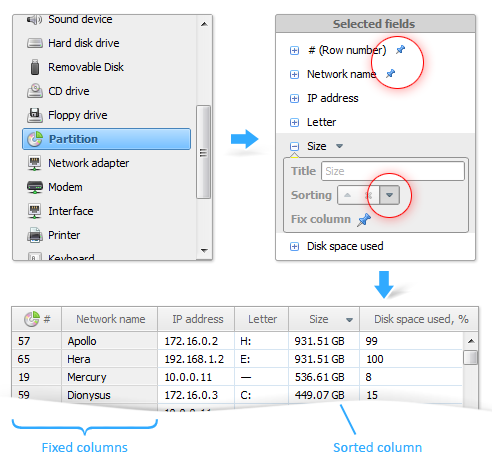 Tables got better yet!
Using the improved table report constructor, now you can specify which columns you want sorted or fixed and save this choice as part of a template. Also, you may give each column a custom title (default ones are a little bit too long at times). Fixing columns is a handy new feature: these will stay on screen when you scroll the table horizontally — useful for huge tables with lots of data.
Easy sorting in the network tree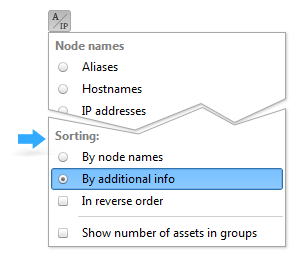 Network tree was sortable all the way, but that was kind of an obscure feature. Shame for a feature that important. Now you can easily sort your assets by a dozen of fields in any direction. It's all there in
Display settings
menu (which received a more appropriate icon, by the way, so that no one gets lost).



So, there you have it: TNI 2.0.2 (build 1102). We've got to go: so much more cool stuff to build for you. Enjoy your updated TNI and have a nice day!