TNM 2.3.0: Map background and other improvements
Greetings, friends. As we
promised
, the long-awaited update for
Total Network Monitor 2
has finally arrived. Many elements of the program received our attention. It's now possible to load custom images as network map backgrounds, and the program has become more stable when working with a large number of monitors. The Activity diagram gained a time filter, and there's other minor improvements. Let's not hesitate and examine the full list:
New

Ability to set a background image for the network map.

New

Storing Activity diagram records.

New

Ability to filter Activity diagram records by time.

New

New parameter in email options: Security.

Improved

Restrictions on group contents were removed (groups can now contain both devices and other groups).

Improved

All check results and links to online resources were localized.

Improved

Significantly reduced interface response time in projects with a large number of monitors.

Improved

Engines responsible for selecting, copying and display of monitors were streamlined.

Fixed

Various errors when deleting monitors.

Fixed

Program crash when opening or creating projects.

+Many other fixes and improvements.
First off, let's take a look at the feature many of you have been asking for: the ability to upload any background image in
Map view
. Add a world map, a floor plan, or just a picture with cute kittens – the map will become more functional or just pleasing to the eye. The images can be JPEG, PNG or BMP format. When the image loads, select the appropriate scale using the slider, and the background is done.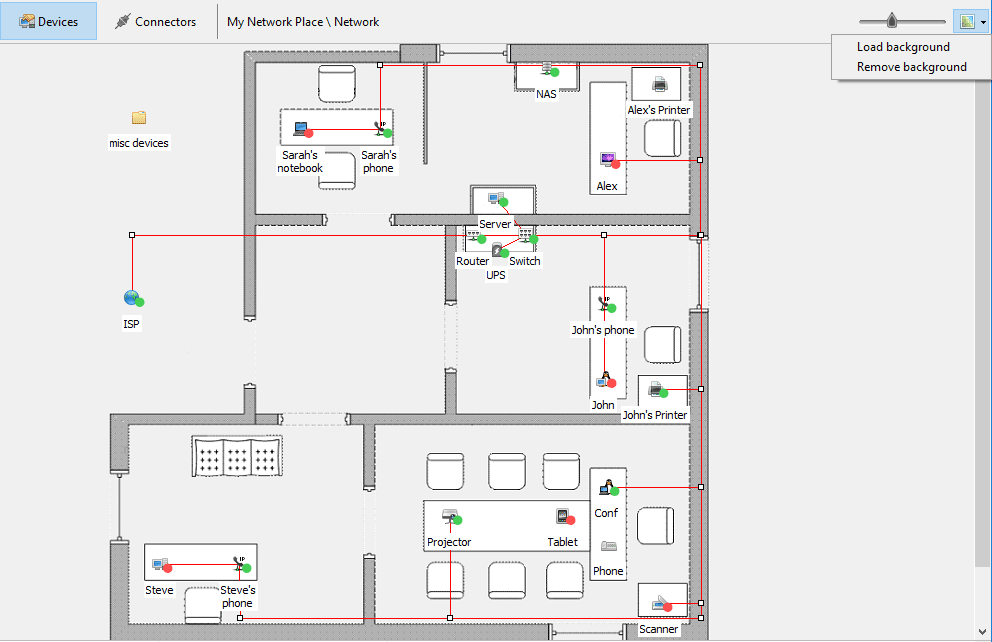 The
Activity diagram
was slightly updated. Entries in the chart can now be filtered by the time interval that interests you. It's possible to narrow it down to the 3 last days, last week, last month, or 3 months. Last but not least, major strides were made in optimizing performance on huge projects. Whether you have 5 or 500 monitors for each device, it won't matter much. The program will now be able to cope with even that much load! That is all for this update. Today we can with all confidence say that Total Network Monitor has never been better!