TNM 2.1.0: Drag'n'Drop and copying monitors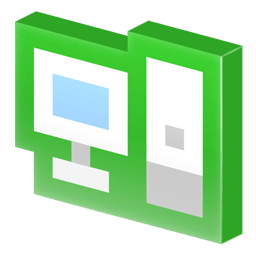 Greetings, friends! Today, we bring you another update of Total Network Monitor 2. We've implemented the long-awaited functionality to quickly move devices between groups and an easy way to copy monitors in the main window. Additionally, we've added the ability to check the contents of HTTPS resources and fixed some other flaws present in the previous versions. Let's look at the list of changes:
BIG FEATURE

Ability to Drag & Drop monitors and devices.

New

Copying monitors using Drag & Drop, including copying into device groups.

New

Moving devices between groups using Drag & Drop.

New

Altering the structure of groups using Drag & Drop.

New

Cutting, copying and pasting monitors via the context menu.

New

Menu option to run Total Software Deployment.

New

Support for HTTPS links in HTTP sensor.

Improved

Device information refresh in the Network tree.

Improved

"Show message" action.

Improved

Running TNM as a service.

Improved

Rendering of the monitor list and of the Network tree when refreshing.

Improved

New program icon and new graphics in the installer.

Improved

New image in exported HTML logs.

Fixed

"Insert macro" button when setting up an action.

Fixed

Counter errors on stopped monitors.

Fixed

Crash when removing black monitors for most Internet sensor types.

Fixed

Encoding for the "Send email" action.

Fixed

Several option items.

Fixed

Crash when working with a large number of monitors.
Not too long ago, when Total Network Monitor 2 was still at the stage of open beta testing and you sent in feedback to help us improve the functionality and usability of the program, the one request we received most often was for Drag & Drop functionality, which has now been implemented! The Project Editor is no longer needed: now it's all quick and intuitive. Copying monitors and moving devices between groups in the Network tree is done using Drag & Drop, while moving monitors is available from the context menu. It's easy! Update the program and try it out for yourself.
We hope you enjoyed the news. See you soon!