TNI 5: Data transfer, storage password protection and SMART alerts

Hello friends! In this blog post we will continue to introduce you to Total Network Inventory 5. We'll take a closer look at three new features that were not yet available in TNI 4. But first, a reminder that if you are looking for the full list of changes, it is always available in the main menu: Help > Check for Updates.
Data transfer
Scheduled table reports and resident agent scan results can be automatically sent to email, FTP server, or saved to a selected folder. You can always choose a method for sending data that suits you.
The Data transfer tab allows you to create presets for sending data. You can configure such presets in advance and then select them with a single click when creating a scheduled task or setting up the resident agent. Moreover, the number of templates is not limited in any way. Save time and gain freedom of action!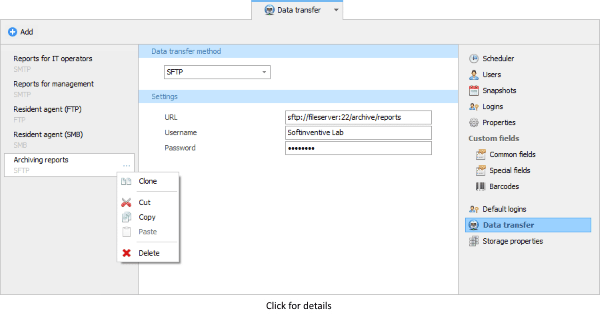 By the way, your old data transfer settings will be automatically imported into the new tab in TNI 5. Yes, we do care. 😊
Storage password protection
Let's talk about security. From time to time, our users ask us if it's possible to restrict access to the data stored by Total Network Inventory. We have now made that possible. In the storage properties you will find a new option that allows you to set up a password for the current storage. Activating the protection encrypts the crucial files of your storage when you close it. When you open the storage again, TNI will request authorization, as shown: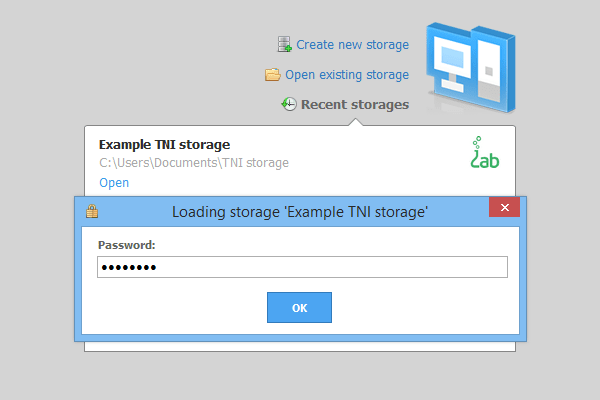 SMART alerts
You asked us, but we put it off. No more excuses! It's time to fix this oversight and add S.M.A.R.T. parameters to the list of Alerts. S.M.A.R.T. alerts will draw your attention to drives with issues and help to anticipate failures. The new section is available in the program settings: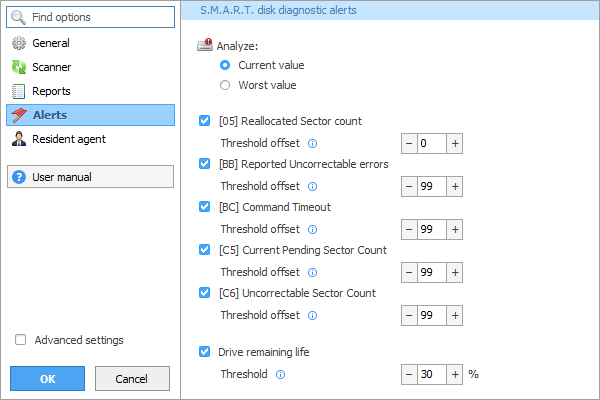 Please note that the Threshold offset setting allows you to set a value based on which you will be notified of the issues in advance, long before the factory threshold is reached.
And as this blog post is drawing to a close, we wish that these or any other improvements that went unmentioned will save you time and make your experience with TNI even easier than before.
Leave a comment or drop us an email, we will be happy to answer your questions.