TNI 4.5.0: Hardware sensor monitoring and updated Change log
Dear readers! I'm here to tell you that a significant update to Total Network Inventory is coming your way. This blog post will detail its amazing new features.
The main innovations include the polling of hardware sensors and the Change log getting a major overhaul. The new functionality will allow you to access even more useful information and gain more control over the hardware on the network computers.
Monitoring sensors on assets
Every once in a while, we've been asked to add the ability to read various parameters from remote PCs, such as temperatures, fan speeds, voltages and frequencies of hardware components. This is now possible thanks to the updated scanning agent.
Of course, obtaining this data during scanning doesn't replace proper monitoring because these values will most likely fluctuate constantly. But if your don't have a monitoring app then TNI will still help to detect hardware overheating, higher than usual fan speed and other deviations on the scanned assets.
To see the new fields in the reports, just install TNI 4.5 and rescan the devices on the network: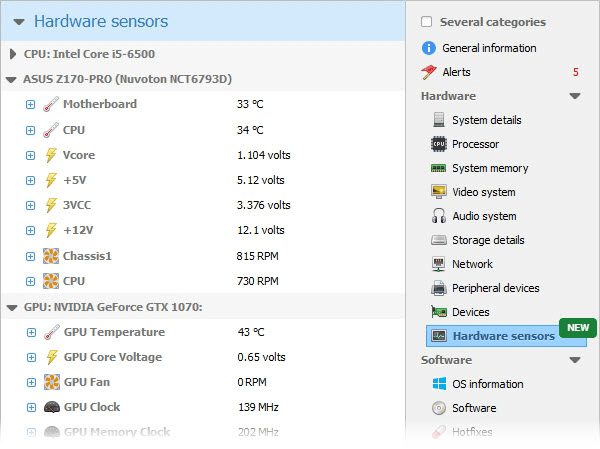 New assistants and alerts will help to keep an eye on these vital sensors. Don't forget to configure them as an important safeguard for expensive equipment from going out of order: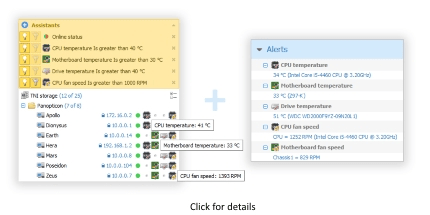 Change log
The Change log first appeared in version 3.1 and was warmly received by our users. The new tab made it possible to quickly compare asset snapshots and to build a report listing all changes that have occurred in the interval between the scans.
The new mode that we've released today can hardly be simply called a "change log". This is a complete report builder that allows you to compare any device parameters in any time period.
We've added an asset filter by date range and the ability to compare individual snapshots: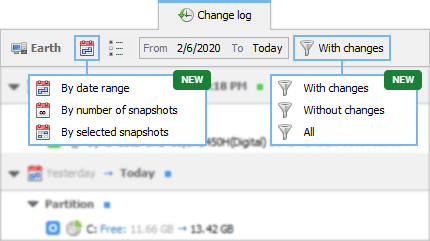 And check out the ability to hide intermediate snapshots for any of the modes: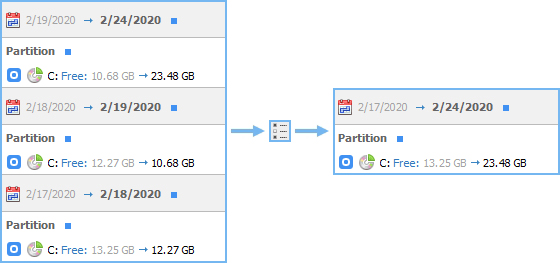 The new features will let you easily obtain a comprehensive run-down on any changes.
Other improvements
We've also had a chance to polish some internal TNI mechanisms. This has positively affected the program speed in many scenarios and made TNI more failproof as a whole.
Thank you for staying with us. Another update is already on the horizon

.
We'll be back soon with the announcement!