TNI 3.1.1: A new look and ESX/ESXi support
Greetings! Today we roll out another significant update:
New

VMware ESXi 5 and ESX/ESXi 4 scan support (via SSH).

New

Detection of VMware virtual machines on Windows.

New

New types of physical devices (specific and generic hypervisors) and virtual machines.

New

No tags filter in Software accounting.

Improved

Visually redesigned user interface.

Improved

Updated low-level hardware scan driver.

Improved

New default settings for low-level hardware scan, for both maximum safety and accuracy of collected information.
ESX/ESXi support
We were getting this question a lot, so we implemented the feature: meet the support for scanning of VMware ESX 4 and ESXi versions 4 and 5. You can see the hardware of all your virtualization servers and also get the information on all the virtual machines they run: their location, state, utilized disk space, type of the guest OS, installed virtual equipment (RAM size, number of processors, etc.). Further, this same information is now collected for VMware Workstation machines on Windows.
Making it simple
This is what
Google Trends shows
for "
skeuomorphism
":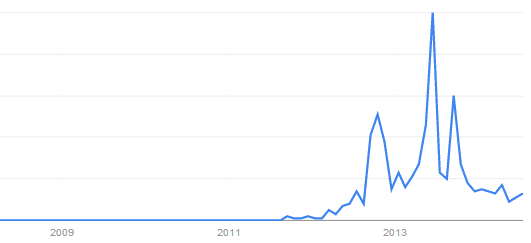 Namely, no one knew what it was until it started disappearing massively from everywhere. This may have affected you recently enough if you own a certain popular communications device and care to update its firmware once in a while… Anyway, we love the tendency, so we're in.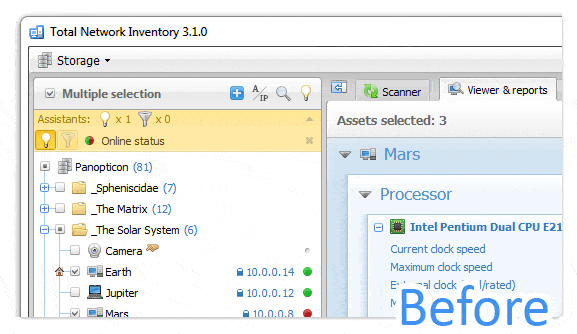 The new graphical interface of TNI has fewer "life-like" elements; no gloss, no gradients, no shadows and highlights, no unnecessary borders and no clutter. Colors became more vivid, and controls are now easier to read: see how ticked checkboxes stand out at a glance in the "after" frame above.



We believe the redesign will add to your experience with the program. Please tell us what you think about the change. And as always, till next time!