The new version of Total Network Monitor 1.1.0 (build 1224) has been released.

The majority of interface elements in the new version of TNM were totally redesigned.
A developed journalizing system with an option of export to popular formats was added.
New concept of three colors of monitor state was implemented.
Visual tools of monitoring process display were improved.
Interface of file probe and e-mail sending operation was revised.
New probes were added. See more details:

We added:
Monitoring and action journals.
Statistics and activity chart.
Monitor control panel.
CRC32 file probe.
File content probe.
Program update system.
Portuguese interface localization.
Selection of columns to show in monitor list.
We improved:
Logic of operation with network tree and monitors.
List interface (actions, IP addresses ranges).
Sliders for change of probe intervals and timeouts.
Interface of group and device properties forms.
E-mail and Jabber message sending.
We fixed:
Internet probes.
Windows and miscellaneous probes.
Windows authorization.
Program settings.
Event log probe.
Send email action.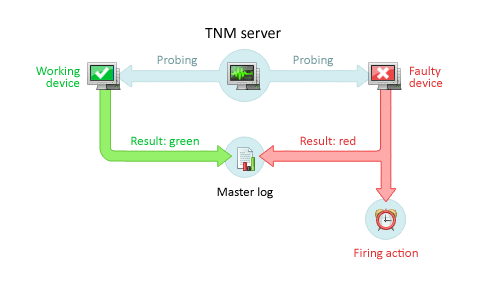 It can be downloaded here: http://www.softinven...s/tnm-setup.exe

Feel free to post your comments on this version.