Blog
Hello friends!
The new Total Network Inventory update is here! This time, the Software Accounting Manager received new features and improvements, which has a License Cost Calculator. The new licenses feature "Payments" will allow you to calculate and display a summary of the licenses cost for software installed on the network for certain periods in a few clicks.
Big feature

The License Cost Calculator.
Now you can:
Calculate the amount of payment for licenses of a specific publisher for the current month.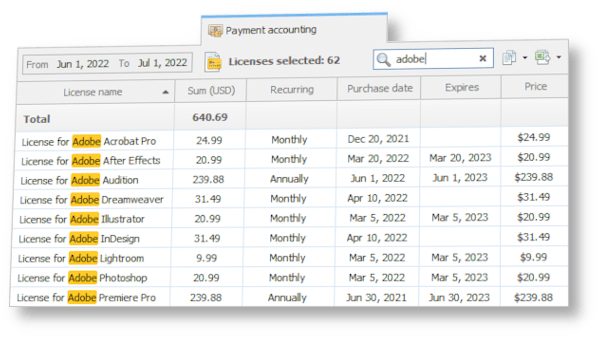 Predict the cost of all recurring licenses in the future.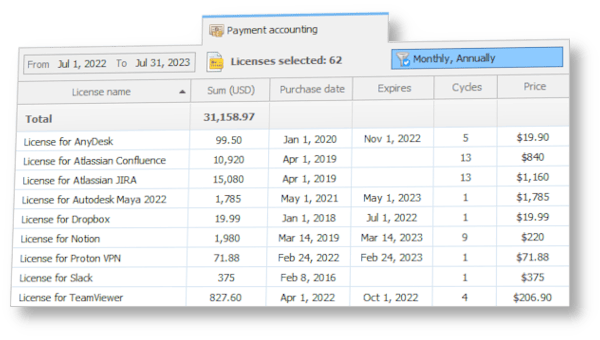 Display payment history for all …